There is nothing quite like peace of mind. We all may have taken certain things in our favor but, at the end of the day, peace of mind is something that none of us can afford to do without. Prayer helps us to remain peaceful and happy as we live our lives. The meditation prayers help us to remain peaceful as well as reduce anxiety and stress from our lives.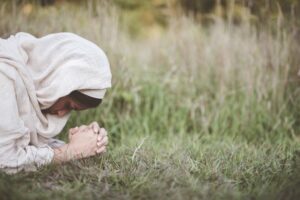 1. Father, I'm giving you my worries and fears and letting them go. I trust you with everything and nothing is too big or small for you to handle. It is in your hands. Thank you for giving me peace of mind and comfort when I need it because every day I love you more and I want to spend eternity with you. -Amen
2. I began to realize that my anxiety was like a storm. The harder I fought it the bigger it became. I finally decided to let go and allow myself to be carried by the wind of peace; instead of fighting against the wind of anxiety. And let me tell you, Peace is much bigger than anxiety, and has much greater wings. I stopped resisting and opened my arms and heart and embraced this peace.
3. You are so awesome, Lord. I feel so lost right now without knowing what to do. Please direct my life to your will. Please let there be peace in the world. Let the oppressed be set free, Let us live together in harmony. Amen.
4. Sri Chinmoy, I love you with all my heart and soul. In the name of my beloved Lord Sri Krishna, I pray that my sincere love for you will deepen more and more. I pray that every day my love for you will continue to grow stronger and that nothing and no one on this Earth could ever come between us.
5. Father God, words cannot express my gratitude for your grace and mercy. Without you, I would have nothing to live for, no love in my life, no reason to wake up every day. Please guide me through this tough time I'm experiencing. Help me to reflect upon the many blessings you have bestowed upon me. Help me to strengthen my relationship with you every day!
6. Heavenly Father, grant me the serenity to accept the things I cannot change, the courage to change the things I can, and grace to know the difference.
7. I pray for God to protect you, to give you strength, to give you the courage. To guide you on your path now and always. God bless you with peace of mind.
8. Oh God, please help me to always be happy, even when I am suffering. Please help me to find joy in everything that I do. Please help me find peace of mind and everlasting happiness.
9. I pray that God will bless you in all your ways and protect you from the misfortune in the world. I pray for peace in your heart, good health, and a life full of blessings. May joy and love always surround you wherever you may be.
10. Dear God, be a peace that surpasses all understanding in my heart. Allow me to see beyond conflict and into a relationship of love and truth. Bring peace between the families, peace between the church and state, peace between cultures and races, peace among prayer leaders. Bring peace into my heart.
11. Thank you for your compassion and guidance. You are an amazing teacher. I pray for peace for not just me, but the whole world. Thank you, God. Thank you for all that you"ve done for me, help me to always be grateful.
12. I pray for peace of mind. I pray that all my past mistakes and negative thoughts disappear. Let me smile for no reason and be happy with everything in my life. I love you.
13. I pray that I have the right perspective on life. I pray that I can accept all my circumstances, good and bad. Forgive me for being greedy and wanting more. Help me see beyond the surface of my cares.
14. Give me the strength to be patient and endure whatever may come my way today. Only you can make my heart at ease with your thoughts, words, and actions.
15. Lord, I come to you in prayer today to ask for strength, wisdom, strength, and courage. Please guide me through difficult decisions and give me peace of mind. As I go to work think of me and be with me.
Daily Prayer For Peace Of Mind
16. I don't know what to say, my mind is in chaos. I'm feeling unstable during this time in my relationship. My mind is always on my partner and it makes me anxious about my situation. It seems like things are not improving yet I feel like I can't give up hope. I pray for peace of mind, patience, and most of all trust that everything will work out for our best interests.
17. There are so many men who are lonely, I pray for men to have friends, to have relationships with their children, fathers, friends, and significant others. I pray for them to have peace in their minds so they can all be free.
18. Heavenly Father, please take all my worries and anxiety. I'm only doing the best I can, but am struggling. Please help me be calm like you. Please help me to love unconditionally like you. Please help me to trust in your will for my life. Please let go of my pity party and raise me up by your voice. Thank you that I am enough because of all of your love! AMEN!
19. God, please heal me. I am in emotional pain. I don't know what to do anymore because the pain is overbearing. Please help my mind relax and relieve me of my pain. Please help me to love myself more and make positive decisions for my life.
20. I hope this prayer brings you comfort and peace. Remember that the Lord is always with you through his word, through his people.
21. Dear God, you are so amazing and so powerful. I want to thank you for everything you have given me. You are an amazing person. I pray that you will bless everyone who reads this post with peace of mind and heart, joy, love, health, and happiness.
22. Lord, you are my peace. I feel your presence in the morning when I wake, guiding me through my day. It gives me great comfort knowing that you are with me all the time. Guidance, please help me see that there is the right thing to do and show me how to go about it.
23. Dear Father, today I pray that you would bring all that is hidden into the light for my mind to see. Help me not to worry about the things that I cannot change. I pray that I can keep my thoughts positive and do not allow worry to consume me. Deliver me from all negative thoughts so that I may walk in love today.
24. God is the master of all things. The whole universe is made by God's Creator care. All what we see is exist because He create it, and He gives wisdom mind to human beings to use it. God created everything, all happiness, and all sadness, with this in mind I go to sleep with the prayer for you my love!
25. Dear Lord, Please bless my loved ones. Please take away all their worries and anxieties, so they may focus on the good things in life. If it be Thy will, please grant me the same. Amen.
26. Peace of mind is a blessing that all of us would love to have. It doesn't come from outside, not from money or sex or power, not from a secure position in life, but from inner peace. Peace of mind doesn't come from being able to control everything around us, but by being willing to give up control over everything except ourselves and the ability to change ourselves.
27. God, I'm amazed by you. Each day I pray that you continue to bless me and be with me. You are so patient and understanding. I pray for peace of mind, and the knowledge that you will always be there for me no matter what.
28. Lord, please help me find the confidence to not let peer pressure ruin my life. I want to be happy. Help me find the joy of living. Make me feel love inside of myself. I will always try my best in everything I do because you deserve it all! Please guide my every decision. Help my friends be good examples for me. Love them like you love me! Please help my family be happier with each other and more forgiving. Let them love like your love is unconditional!
29. Dear God, I come to you today and ask that you will give me strength, courage, and wisdom as I struggle with the responsibilities of life. I thank you for blessing me with love and trust in all aspects of my life. Please forgive me for my selfishness and impulsive behavior and help me to understand what is really important in this world. Please guide me so I may always do the right thing.
30. Dear Lord, we may come to you today with heavy hearts and burdened minds. We ask that you boost our confidence and give us the strength we need to get through the day. Help us to feel loved and comforted by you. Thank you, Lord, and we will be always grateful and thankful.
 A Prayer For Peace Of Mind And Heart
31. Grant me, Oh Lord, the serenity to accept the things that I cannot change; courage to change the things that I can; and wisdom to know the difference.'
32. Oh Lord, Please give me peace of heart and mind. I would like to be able to love and stop loving and know exactly when and where to stop loving. Please make it clear for me: How much is too much, how long is too long. Even though you know the answer to this please make it clear for me because I don't think I can take much more of this torture. Help me realize that it's ok not to love 100% of the time.
33. Lord, I lift up my prayer to you, to provide me comfort and relief from this pain that overtakes me daily. I can't control the anxiety that grips my heart every moment. As your child, I accept your will, be it here or an early reunion. Grant me the strength to overcome this trial, so I may someday join you in heaven.
34. Oh my god, god of all gods. God of love, compassion justice; god that I worship, I pray to you. There is so much pain in this world, too much hate, and violence. Let all the conflicts cease now! Let us live free from anger and hate! Please let the world know peace again! Oh great lord god, forgive us for our sins. May we learn tolerance and respect for each other. We are your children, let us walk the path you have laid.
35. God, let my anxiety and fear be gone. Fix the pain that I allow in my life. Let my mind be at rest, calmness come to me. Let your peace take over my heart and soul, Lord. I am thankful for everyone in my life; give me strength to make it through this day, every day with grace and love.
36. Dear God, I love you more than anything in the world. I believe that you are real. Please take all my pain away and fill me with your sweet peace. I am trying to be like you, loving all that you love even when it's hard. Please help me remember that you are with me always.
37. Lord, I ask that you forgive me for my past transgressions. I know that I cannot change the past, but I will not let it ruin my life. You have given me a chance to start over and live life anew. Please take away the pain from my heart and give me strength to start this new chapter in my life with courage and faith.
38. Please help my true love find his way to me, I only want the best for him and his family. Please protect them from lies and danger, and lead them closer to you. Help them see that the best place for a person to be is in your arms, under your watchful eye. Give us a sign that this is the right path for us to take, help our hearts be at peace.
39. God, please let me have the strength to trust you even when things don't work out. I can't stop my mind from thinking of problems. Help me to not worry. Help me to focus on what you are doing instead of my own thoughts. Give me peace in my heart and in my life. Let my heart overflow with thanksgiving for all that you have done.
40. Oh God, please help me find peace in my life. Help me be at ease with my friends and family. Keep my mind calm. I need Your guidance to bring my heart the satisfaction of knowing that I am doing everything in my power to fulfill my dreams. God, I trust you. Grant me your peace that passes all understanding!
41. Lord, today I am so very tired. Tired of the daily stresses of life. The daily struggles to just get through each day. This constant pressure weighs on my shoulders every day. All I want is some peace, some quiet time alone to just think about things. To just imagine how they could be different. A change of attitude would be nice too.
42. Hey God! I see you in the trees and in the river, we're friends and we're having fun. I don't know your plans for me, so I ask you: help me to not be afraid. Take away my pain and loneliness, I trust you because you are good.
43. Father, I pray for peace in my mind and in my heart. Help me to let go of all the negative thoughts inside my head so that I can surrender to your will. I need your help because I feel so alone and confused. Give me the strength to move on, even when I want to sink into myself and disappear forever.
44. Lord, I don't ask for much. I could already have anything I need if money wasn't an object. But instead of material things after all the years of work, I ask only for peace of mind and peace of heart.
45. God, please help me see that I can't control everything. I struggle to not worry about what people think of me and my mistakes. I need peace of mind and peace in my heart. Please help me choose hope and faith over fear and worry. Thank you for always coming to my rescue.
46. My Dear Lord, Please help me to have the courage to change what I can change and have patience for what I cannot do. You are ever so near to all who call you unto them with a sincere heart. Amen. Love always
47. Dear Jesus, I want to be happy. I know you want me to be happy too. But I have found myself in a place of deep sadness that I cannot overcome on my own. It is my heart that is hurting most of all. My dreams are shaken and the future seems bleak. I feel alone in this time of great grief, but I know you are there for me no matter what.
48. Heavenly Father, I come to you today with a heavy heart and a burdened soul. Please help me. Please take away this weight I feel so I can be happy once again. Help me have a peaceful mind and allow my heart to flow with pure joy. Thank you for being here for me. I love you so so so much lord! Amen
49. Lord fill me with Your peace. Help me to have a contented spirit and a quiet mind. Give me guidance to make good decisions, and help me to accept the things I cannot change. Guide my thoughts and help me be a blessing to others around me. Amen
 A Prayer For A Peaceful Mind And Heart
50. Dear God, please take away all that stress that is trying to take over our minds and hearts. Father, give us peace that surpasses all understanding. Without stress, we can love one another better. Guide us to find inner peace so we can rest in you.
51. Trusting in You with the fullest of my heart. Lord, I have a need for peace. I want to know Your voice and hear it clearly so that my mind and heart can rest in peace, comforted by the One who knows all things.
52. Father, I ask for peace in my heart. Fill it only with the thoughts that glorify you and remove all worry and anxiety. Your name is a peace that surpasses understanding. My life has become a living prayer to you because you have been so good to me. Amen.
53. Father, I pray for peace for this man. Guide him to the fold, brush his soul with your wing. Bring him comfort and peace. Give him strength. I pray that he will not be idle in the production of good works, but active in the development of close friendships. I pray that his grip upon the word would be strong, his prayers fervent, and his passion unstoppable.
54. Dear Lord, bring peace to my mind and heart. I have so much going on in my life right now, so many different emotions. Please help me to take each moment one day at a time.
55. Lord, I am so often overwhelmed by the troubles of life. May your gentle hand always be upon me to draw my mind, heart, and soul to rest. When I am weighed down by the pain of others or of my own discontent, may your infinite wisdom bring me to an inward silence where only YOU can be heard? May this sacred silence answer my worries with Your tranquility. AMEN.
56. Dear Lord, I am reaching out to You today on bended knee. May You find me, my mind and my heart are in the way of Your love. Cleanse my thoughts and draw me closer to You, may I be healed of every worry about the past or future. Let me be calm and at peace with You today.
57. Father, thank you for your love. I know I need to stop focusing on what everyone else is doing and thinking, but it's so hard because everyone has an opinion about my mistakes. Please help me to think about how I can improve myself, rather than dwell on others' opinions of me. Thank you for your love and patience! -Amen
58. Lord, we pray for Cindy and Michael. Guide her and help her to make the right choices. Help him keep his temper cool and his thoughts clean. Teach them how to find peace in everything that they do. Let your love rule their hearts and show them how much you care.
Related: