If you're looking for a funny and romantic way to get a cuddle, we got you covered with these funny cuddle memes and cuddle images for him and her.
Sending Cuddle memes are hilarious ways to get the attention of your partner and your crush, when you send a cuddle meme, ensure the other party won't take it the other way around… And it'll be all fun the way.
This collection contains 25+ sweet and funny cuddle memes and images for him and her. You can send these memes and funny photos to your boyfriend, girlfriend, wife, or husband. This is just the perfect selection for you. Enjoy!
1. I'm just looking at you and I'm thinking that I cannot wait to be an old couple together. You and me, holding hands and cuddling up on the couch watching T.V., enjoying life together, and being so so happy.
2. My dearest love and partner, you and I have been through a lot together. Some good weather and some bad, but no matter what we always find each other. I'm so glad we found each other and you are the only love I need. Even though our lives may be hectic and don't always go as planned, I'm so glad we have each other to hold on to.
3. I love you like a fat kid loves cake. You mean everything to me and my life would be nothing without you. I love your beautiful smile and your cute little laugh. No matter how bad the day is you always manage to turn it around and make me smile. You are my dream come true and no one or nothing can ever change that.
4. I love you with every ounce of my being. You are my soul mate, a partner in crime, best friend, everything I ever wanted! I could not ask for anybody better to spend the rest of my life with. I cherish our time together and can't wait to see where the future takes us. I love you!!!
5. You are my soul mate, my best friend, and my soul mate. I can't imagine my life without you. I want to be with you always.
6. You are my life, my love, and one of my very best friends! Love you so much.
7. I love you more than anything in the entire UNIVERSE! Can't wait to spend my life with you. I love us together! I just can't get over how much I love you.
8. There is nothing in the world that I would rather do than cuddle up with you on the couch. You make me feel like I am home in your arms, in our bed, in our home, in our happy little world. Even when I'm at my grumpiest you have a way of cheering me up and making everything seem alright.
9. Holding hands while cuddling is the best way to start out a day. I love you more every day, and every day that love grows more and more. You're my other half, my soul mate. With you, I feel complete. Keep being amazing!
10. I can never get enough of you. In this crazy world, I don't want to spend even a second away from you. Every day has been more amazing than the last and I just want to stay here with you forever.
11. I'm not always good at expressing how I feel, but you're the one person in this world that I can never forget to tell. I love you with all my heart and it is getting bigger every day, I'm ready to love you forever.
12. We are together forever, because all of my yesterdays have led me to today, and with every passing moment I still choose you. I love you more times than I can say.
13. Once upon a time, there was a girl. Shocked, I know. Anyway, she met a boy and fell in love with him. He was the only thing she would ever need. She lived a happy life with her one true love, but little did she know this wasn't going to last forever. He went away and left her for another. He left her broken-hearted and in tears. But these things happen.
14. My love for you is limitless. I promise to always protect you from everything, even myself. You are my world and the only one that can truly mend my heart. Our little family is complete because of you and I can't wait to see what the future holds for us. I will always love you!
15. Baby, I love you. You make me really happy. I've never been as happy as i am with you. Not a day goes by that i do not think about you. Your smile is what gets me through the day.
16. We've gone through so much together. At the beginning, you were my special friend. And now, you are my everything. I will always love you!
17. I love you with all my heart, I couldn't ask for a better partner in life. Thank you for being there when I need you, I love you so much.
18. We're in this together. Whether we're up, down, rich, poor, young, old. We're in this for life. Nothing could ever make me leave you. I love you so much and I'm glad I found you. You make my heart smile and there's no place else in the world I'd rather be.
19. You are someone I can't live without. Someone who will stand by my side through the good times, the bad times, and the really, really crappy times. You are my rock, my best friend, my lover, my soul mate. I love you more than anything on earth.
20. I just can't imagine my life without you. I want to spend every day with you at my side, waking up next to you, doing everything together. You are my shining light in this crazy world, my best friend, my lover, and my soulmate. I love you so much!
21. I am so happy we found each other. I never wanted to spend another day of my life alone. You bring me such joy that I get giddy thinking of you. Whenever I am around you, my heart sings and everything is better. I can't get enough of your hugs and kisses; they always make my day brighter. I look forward to spending forever with you and coming home to the warmth in your eyes.
22. Only the most special of people can truly understand that I love you completely. You know all my flaws and embrace them. I want to grow old with you. Till death do us part. Our love will never die!
23. I can't even begin to describe my love for you. It is beyond my control and beyond any explanation. I adore you and I want you to know that I will always be there for you and I will never stop loving you. Hold me tight and tell me we will be together thru it all.
24. I'm not sure where I first heard this, but I think it's a great saying: A successful relationship requires falling in love many times, always with the same person. It seems to sum up the nature of love and life. When you fall in love, you grow as a person and you look at yourself and your partner differently.
25. My lover and I were apart for a long time. Finally, we got to be together again. Which was the best feeling in the world.
26. I love you so much. It hurts when we have a fight. I want to marry you. Will you?
27. Cuddles with you are my favorite thing to do. I just want to be wrapped up in your arms forever. Cuddling with you makes my world feel like a wonderful dream come true. Just knowing that you love me just the way I am taking away all my fears. Thank you for being there through all of life's ups and downs, and for making me who I am today.
28. Every moment I spend with you is like a beautiful dream come true. I will forever love you!
29. I love you so much. You are my other half and I feel nothing could separate us from the love we have for each other.
30. You are my other half. You are the one for me. I want to grow old with you. I want to snuggle up next to you forever. I hope our adventures never end!
31. Your eyes are like stars that light up my world, when I look in their direction I forget about all the troubles around me. And when you smile my worries seem to melt away. No one else could make me feel this way, because no one else can truly fill my heart. I love you so much.
32. My dear beloved, I am so lucky to have you. You are my everything, my soulmate, the love of my life. I love you more than anything in this world!
33. My darling sweetheart, I love you more than you love me.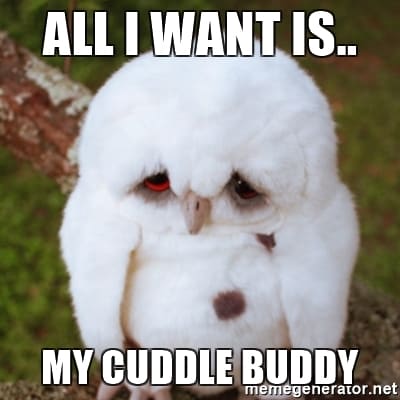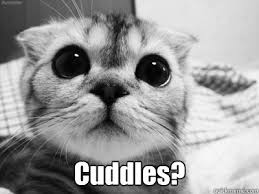 Funny Cuddle Images
If you're looking for funny cuddle images to send to your crush, you can select any of the below funny cuddle photos and send to them via Facebook, Instagram, WhatsApp and other social media platforms.
Funny Cuddling Memes
Cuddling memes are perfect when mixed with romantic love paragraphs, together, they always touch the right part of the heart and bring about togetherness in any relationship.
When you want to get close to your man or woman, simply send then sweet love quotes and romantic cuddle memes and you shall see a positive reaction.
Cuddle Memes for Boyfriend and Girlfriend
Cuddle You so Hard Meme and Images
Sometimes, you might want to let your partner or crush know how hard you'll love to cuddle them. Especially when they are far away. Sending them a sweet cuddle meme will make them want to come closer to you wherever they could be.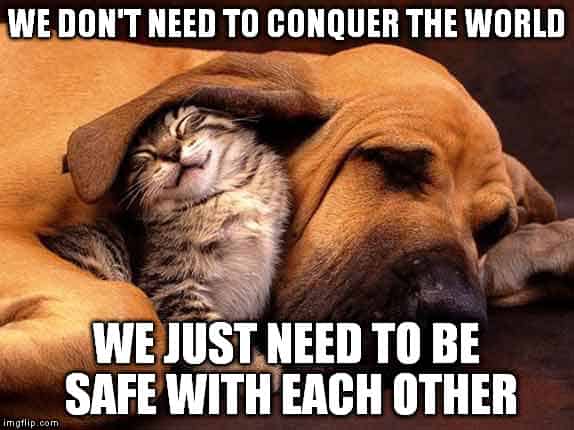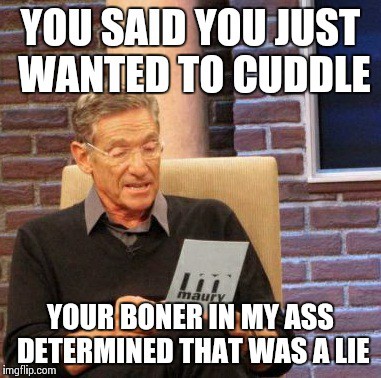 Related: