Here are the cutest love paragraphs for your girlfriend to wake up to. If you are reading them now, it means you are so lucky to have visited this wonderful site. You can send them to your girlfriend to win her heart over and over.
30 Cute Paragraphs for Your Girlfriend to Wake up To
1. You are my inspiration the reason why I smile; my joy and everything. my heart chose to live with you for the rest of my life. I love you from the nooks to the cranny of my heart; do have a fulfilled day ahead!
2. When it comes to loving a gem like you, it brings no other thing in return but complete pleasure which I feel from the deepest part of my heart. Thank God you belong to me perhaps I will have been dying in silence as another enjoys the great gift which you are, I love you!
Trending:
3. You are my wife, friend and the closest companion in the world built of love—you are my light when there is darkness, my joy in times of sadness and my energy in times of weakness. I so much cherish you and that's just the truth, my sweet love!
4. When I first met you, I thought you to be like every other lady until now I came to realize how important you are to me; a genius lover that puts smile all over my face I adore you—no mater how far we are to each other, I will always be the closest human to your heart, I love you!
5. Many days have passed but none of them escaped my thinking about you and this gives me a unique pleasure that will never end I believe. Can't you see that I care so much? This is because you so much deserve to be loved with all passions!
Long cute Paragraphs for Your Girlfriend to Wake up To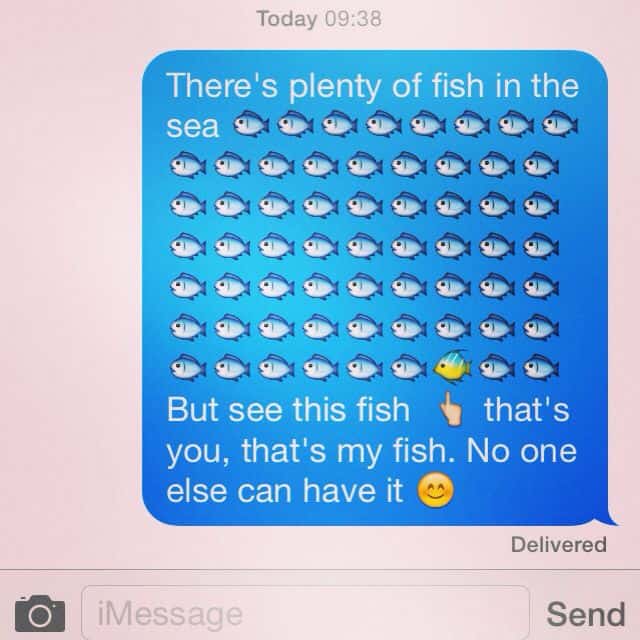 6. Except that day did not break then I won't remember you—except that night did not come then your thoughts will not overshadow my heart. You are the light of passion I sense in my mind, I mean that pillar of joy that always live my face with a beautiful smile. I love you!
7. When the time comes to finally have you as mine alone, then you will fully understand how much you mean to me. I will try all my best to make sure you are happy and proud of yourself. That day, I will try to make you be the happiest lady on earth because I love you!
8. For the rest of my life, I want to adore you with my gentle heart. I want to become that pillow that warms your head, that comb that brushes your beautiful hair. I am willing to live with you until the end of time because I love you!
9. Today is so special in my life and the reason being that I am able to see your beautiful face once again. Baby, it brings tears to the eyes and it is a pity that for so long I did not see the queen of my heart. That beautiful lady I cherish with passion. I love you, my sweetheart!
10. The first time I set my eyes on you, I could not stop crying because it occurred to me as though I have never met a strange creature like you before; as beautiful as a white angel. Your hair as black as a freshly refined coal-tar, your teeth so white like a dropping snow they all melt my heart together. I love you my super start!
Cute Good Morning Paragraphs for Your Crush
11. When I met you, I met the most beautiful lady on the surface of the earth; can't you observe the power of your smile? It can melt the hardest heart on earth—then again see how tall and beautiful you are, why won't I die to see you every moment of my life? I love you!
12. I thought there was no true love until that blessed day when you set your foot in my world; I began to realize how much it means to be in love with a true heart. I acknowledge your sacrifices just to make me happy—indeed you are a wife material! I love you!
13. On this blessed day remember we met and fell in love with each other. Now we are into this love business for the past ten years and the fruits are already growing becoming bigger boys and girls. I just want to appreciate you of being a good wife and mother, I love you!
14. It is my pleasure to reach out to a wonderful queen like you who is always happy; there is one special thing I love about you and it is the fact that you never nag or complain unnecessarily. This is the kind of wife I have been searching for my dear angel. I love you!
15. I love you my dear angel the most beautiful girl that I have ever set my eyes upon. You are a powerful queen of beauty and that's why my heart will always melt for your presence. You are so amazing my love—thank you for everything you have done in my life, I love you!
16. My life I am willing to sacrifice for you so that protection and safety will be yours. I know you can lay down your life too because time without number you almost died because of me; baby I have never met an amazing lady like you before in my life—I love you!
17. You are my joy the most interesting woman I have ever come across and spent my moments with. Life is so wonderful living it with you; it comes with waves of joy and happiness. I love everything about you, my sweetheart!
18. I used to think that true love has gone not until I met a very amazing person like you—every day I used to wonder in my heart that despite all the wrong I have done to you, my love never ceases to flow in your heart. I just want to say: I love you!
19. If I can't cry for you who else will I shed my tears for? If I can't stand for you, is there anyone else I can support again among other ladies? You are my joy so it has become my responsibility to stay by your side when you need me most. I love you, baby!
20. It took me ten years to find a wonderful angel like you so imagine that I will let you go. Never can it happen because this treasure I have just discovered will be held in high esteem. You are special and for this reason, no matter what happened my heart will cherish you till the end!
Good Morning Paragraphs for Her to Wake up to Copy and Paste
21. I wish I can express the depth of my love for you in words but unfortunately, no single adjective can describe it. My heart, I have dedicated to you so that passion will flow in your heart like an electron—none stop movement. Just want to say I love you!
22. You are my happiness the only treasure I adore with a complete passion. Since the day you came into my world; my life has never remained the same. You brought an endless smile to my face, amazing joy to my heart, baby I love you!
23. When I saw you, it was a new discovery no doubt I thought you to be from another planet. Your face was so bright and that's why I fell in love with you at first sight. Now I am ready to spend the rest of my life with you!
24. I cherish you with all my heart as I hope that you will understand the meaning of my love for you, I want you to know that I am here for real so take my love as the truth and never find a single doubt about me because I love you!
25. It is my pleasure to want to live with a special person like you because it brings endless joy to my heart. I am sure you understand what I mean—a true love I have for you that cannot be broken no matter the circumstances. I just want to say I love you, baby!
26. With you, my life becomes so interesting because you are a God sent an angel to change my life; for so long I have been sad but now that you belong to me, another page has been opened in my life which gives me endless joy—I love you, sweetheart!
27. Having found a wonderful lady like you in my life; I became more comfortable, happy and calm. I trust you though you may not know how much you mean to me. In the beginning, I thought you won't give me the joy I have been searching for until now I realize how lucky I love you!
28. You are my missing rib the angel that has been assigned to me from heaven. Since the day I met you, no other woman has been able to bring peace to my heart as you did. A romantic lady with the most beautiful eye ashes so far, just want to say I love you!
29. Been in love with you is like a journey called honey, gradually it was coming slowly until now your love has occupied my heart completely. I wish I can always be by your side not even in one microsecond will I allow you move an inch away from me. I love you baby!
30. In this special time, I am thinking about you as the only angel that pleases my heart. The reason was that no other lady could touch the depth of my heart as you have done. You are such an interesting person the most beautiful one I have ever set my eyes on, I love you!
Related: